APRIL 2013
Together with Catherine Cotting Architect
and Yann Mingard Photographer, we won
one of the 3 prizes of the contest
LAUSANNE JARDIN 2014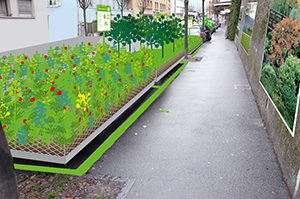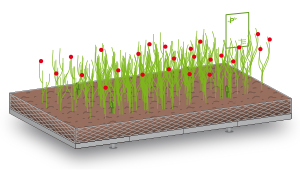 NOVEMBER 2012
Working on the visuals for
LES PRINTEMPS DE SÉVELIN 2013
Contemporary dance festival
from 5th - 23rd March
SAVE THE DATE!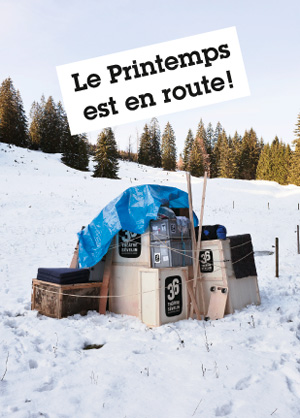 OCTOBER 2012

PROCHES AIDANTS
Design for a travelling exhibition
In coll. with Plates-Bandes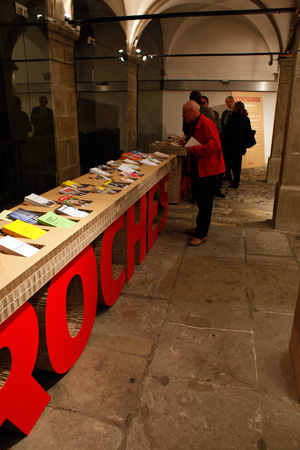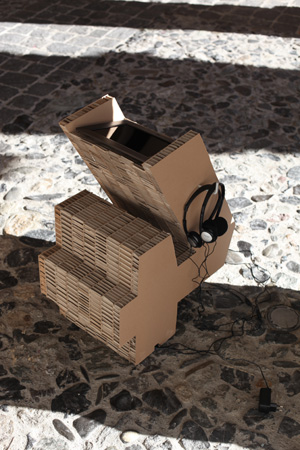 EN VERT ET CONTRE
Design of a robotic plant
for the artist Aline Veillat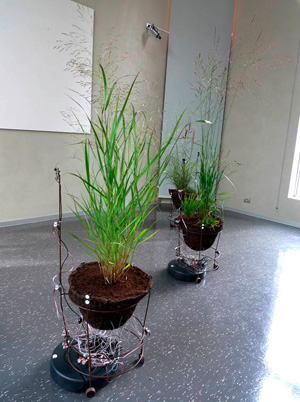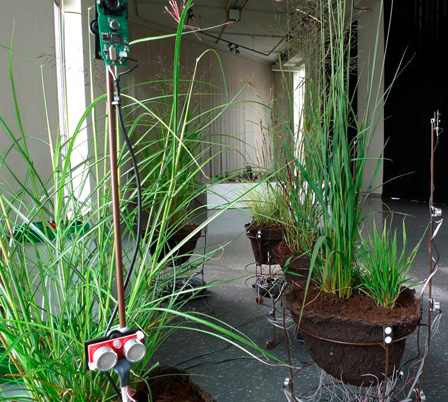 HRC - HÔPITAL RIVIERA CHABLAIS
New Hospital in the region
Communication design preparing the construction phase
In coll. with Plates-Bandes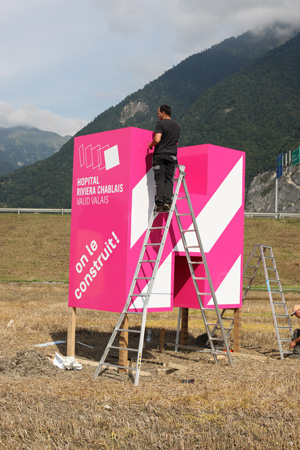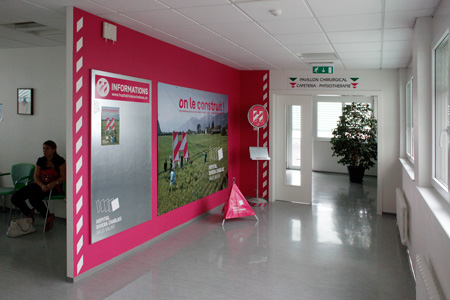 FULGURO IN «LES PETITS MATINS» RADIO PROGRAMME!
10.10.2012
from 5am to 6am

Thanks to Georges Pop for his invitation!
Listen here (in french)


LE TOUR DE FRANCE
06.10.2012
from 2pm to 6pm

A few studios from the area gather to organize a small event.
People could come in and visit the different places.
Some activitites were organized.
See more here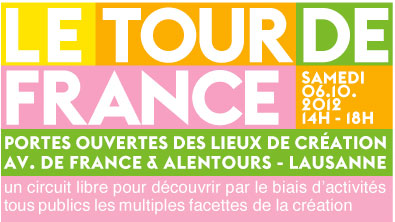 SEPTEMBER 2012

FULGURO IN «LE TEMPS» NEWSPAPER!

Thanks to Stéphane Bonvin for his nice article!
Read here (in french)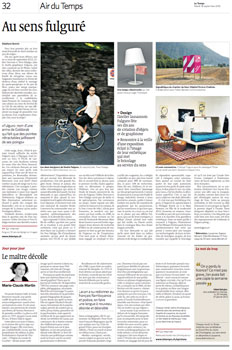 FULGURO IS 10 YEARS OLD!!

We will celebrate this with a retrospective exhibition and a special night in Lausanne!
Party on 14th of september from 18.00 to 02.00
Exhibition from 14-23 september 2012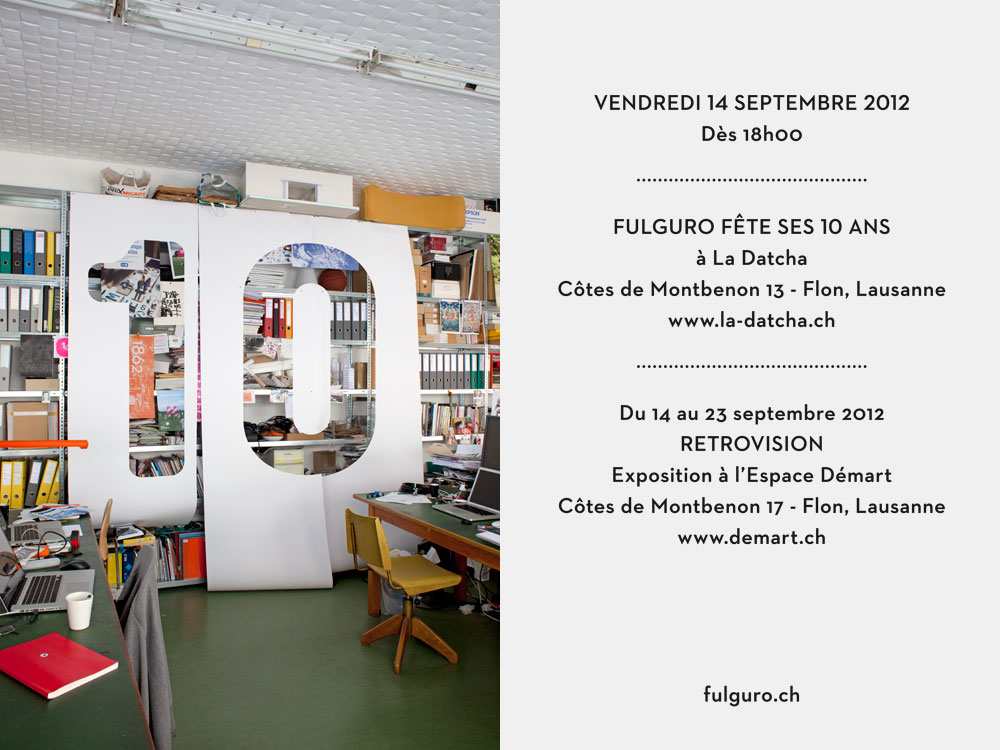 JUNE 2012

«FESTIVAL DE LA CITÉ»
10-15 july 2012


We have been impressed by the printing monster at Edipresse's production center.
The festival's news paper was produced there each morning and delivered in the afternooon.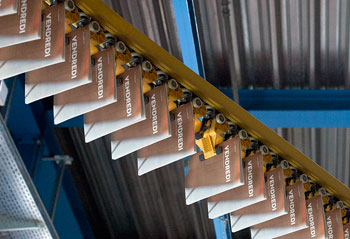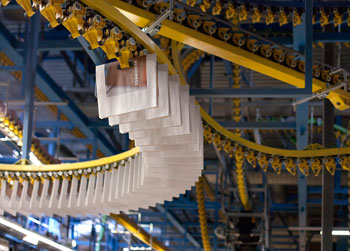 We designed the festival's shop and information center.
Should be strong enough to be built again next year!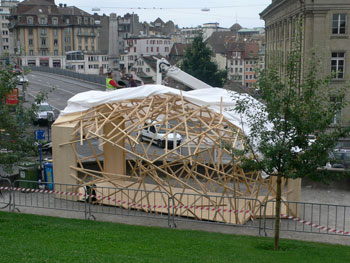 Interventions on lampposts in the medieval town.
Works as a branding for the festival.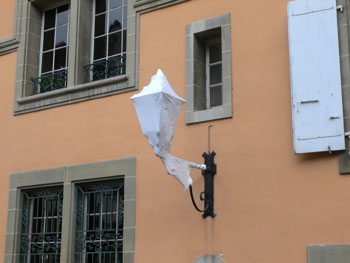 Visual communication is out now
Still working on spatial interventions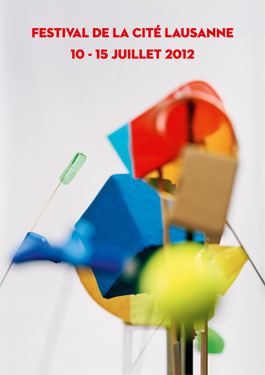 TPG
RAPPORT ANNUEL DE GESTION 2011
Graphic design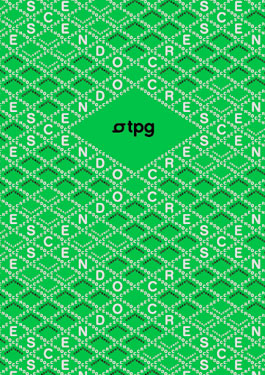 MAI 2012

«LOGO STUDIES»
4 mai - 18:00

The extensive research that led to this logotype.
LA DATCHA - Lausanne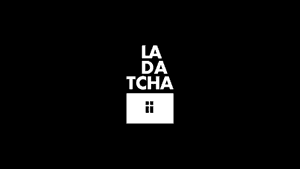 MARCH 2012

«REPAIRES» YANN MINGARD
Hatje Cantz Verlag
OUT NOW!!

Graphic design of the monographic book.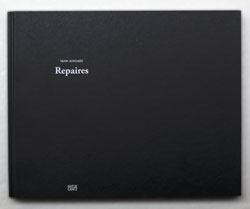 THÉÂTRE SÉVELIN 36
Working on the signage system inside the theatre.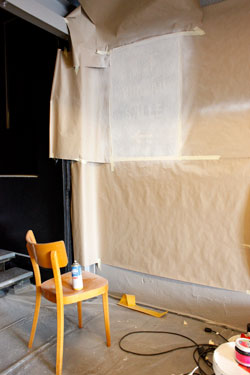 THÉÂTRE SÉVELIN 36
The illuminated logotype is installed.





LES PRINTEMPS DE SÉVELIN
9 march - 1 april

Visual communication for the festival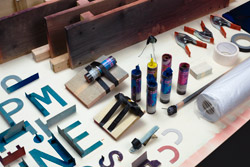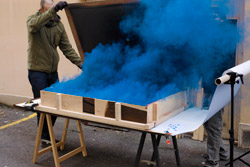 FEBRUARY 2012

THÉÂTRE SÉVELIN 36
New identity is arriving!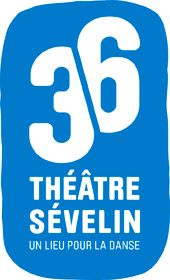 JANUARY 2012

WORKSHOP ECOLE BELLECOUR
16-20 january

A week working on WEIGHT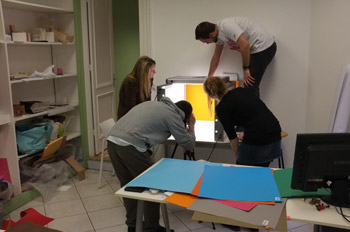 DECEMBER 2011

APÉRO CHEZ FULGURO
16 december 2011
18h00

Come and join us for the final drink of the year!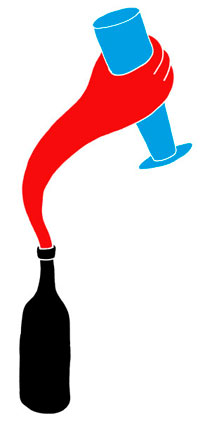 OCTOBER 2011

reLEAF

We got a nice visit the other day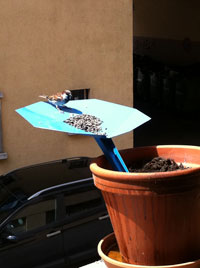 ESPRIT SAINF
1st october
Inauguration

Installation in the church of St François - Lausanne
Dedicated to reading
Graphic design for the communication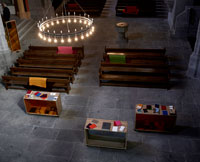 DOLL
New flyers design for 2011-2012
Next exhibition: Nicolas Party & Stéphane Devidal
Opening 6 october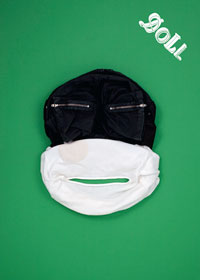 SEPTEMBER 2011

LA DATCHA
Visual identity
Painting of the logotype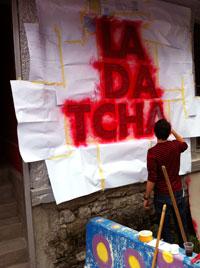 ALZHEIMER
15-25 september
Stand design for a fair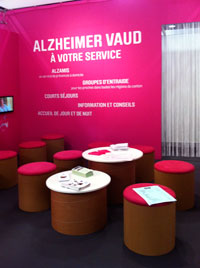 AUGUST 2011

THÉÂTRE SÉVELIN 36
Design of the activities' schedule
Corporate identity will follow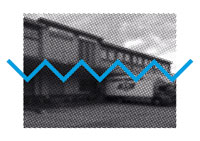 JULY 2011

COFOP
Signage system for a professionnal school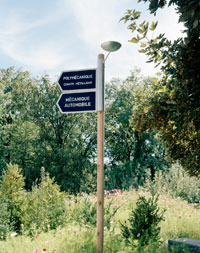 FEBRUARY 2011

WORKSHOP ECOLE BELLECOUR
21-25 february

A week working on TIME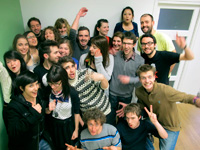 WORKSHOP FOR KIDS
5th february afternoon

A few kids designed wallpaper with their parents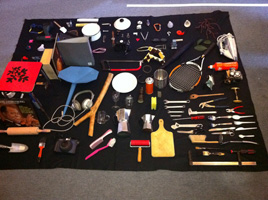 DECEMBER 2010

APÉRO CHEZ FULGURO
21 december 2010
18h00

Come and join us for the final drink of the year!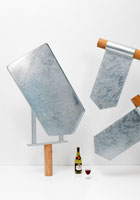 OCTOBER 2010

UPDATE
Hey, look left and down for the little "new" signs,
Our website has been freshly updated!!
Doesn't happen that often, enjoy!






reLEAF and reCOVER
Our good old products are now available!
Edited by TeraCrea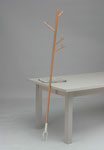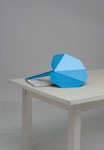 SEPTEMBER 2010

Des Seins à Dessein
11 septembre - 21 november 2010
Contemporary art exhibition
Opening 10th september
18h30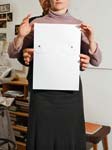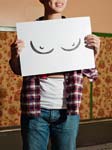 AUGUST 2010

ATELIER PFISTER
20th august
G27 Zurich 18h
Launch of the new collection
Our bed BROC and the LA JOUX ceramics set
will be presented among other designers' products
Atelier Pfister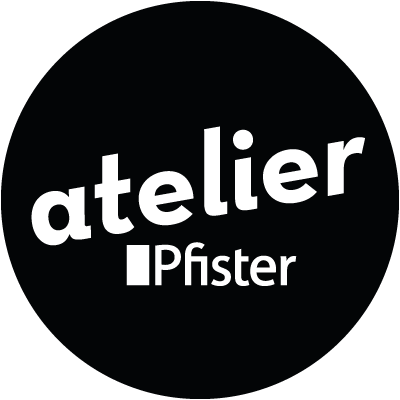 JUNE 2010

DMY - Design Festival Berlin
9-13 June
Flughafen Berlin Tempelhof
Collective exhibition
We'll be showing BOOKMARK LAMP
and LE SIGNET TABLE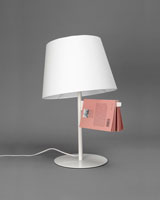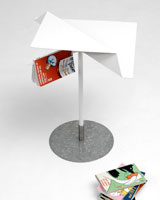 APRIL 2010

No Bourses fédérales de design for us
Our project LES LISEUSES was NOT granted
What a pitty!
Maybe next time...

Concours d'animation artistique
COFOP-CHARTEM signalization
Our project got chosen to be realised!
Yeepee!


MARCH 2010

Ecole LA MARTINIÈRE, Lyon
22 - 26 march
Workshop given to the Master students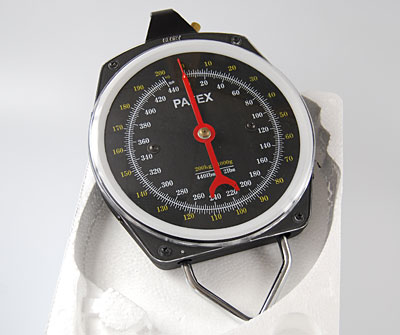 DECEMBER 2009

Apéro
At our studio
18th december 2009
17h00

If you see that there is light, come upstairs!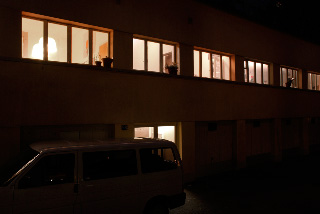 JUNE 2009

NATURE EN KIT
Collective exhibition at the MUDAC - Lausanne
24th june - 27th september 2009





MAY 2009

LES LISEUSES
Exhibition at the Lighthouse - Glasgow
1st may - 28th june 2009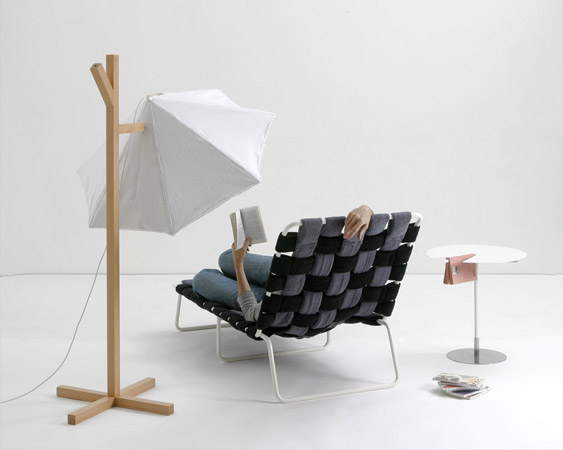 MARCH 2009

EMBALLER A DESSEIN
Scenography for this new exhibition
MUDAC, design museum in Lausanne
4 march - 1 june 2009

JANUARY 2009

RETROVISION
Espace doll - Lausanne
22 january - 21 february 2009
Opening thursday at 18h30
T-shirts to sell!!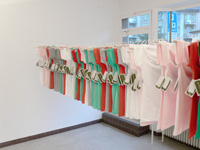 Discussion panel
Museum Bellerive, Zurich
20 january 2009, 18h30

NOVEMBER 2008

Swiss design grants
Museum Bellerive - Zurich
7 november 2008 - 1 february 2009
The WATERNETWORK DROPS collection
has been granted and Is exhibited

OCTOBER 2008

Nowhere Now Here
Exhibition in Gijon - Spain
9 september 2008 - 20 april 2009
We show reHOUSE/BATH

The most beautiful swiss books
MUDAC Lausanne
29 october 2008 - 23 november 2008
We designed the exhibition layout

SEPTEMBER 2008

Ecole Bellecour, Lyon
8 - 11 september
Workshop given to the Master students

JUNE 2008

Beachlife
Edited by FRAME
Our Nestlé Hut is showased in the book

Z33-1%
Exhibition in Hasselt - Belgium
29 June - 28 September 2008
We show reHOUSE/BATH

Halbfünf
Lecture in the Art School Darmstadt - Germany
3rd June

Urban Gardening
Exhibition at Urbis, Manchester - UK
26 April - 7 Septembre 2008
We show reLEAF

FEBRUARY 2008

Exhibition Belle-Vue in elac at ecal, Renens
Curated by Pierre Keller, ecal
8th february - 25th april
We show reLEAF
DECEMBER 2007

Inauguration + Christmas Party
at our office in Lausanne
21st december
Thanks to all people who came tio visit!!
NOVEMBER 2007

Jour de pluie
Exhibition at Idée Shop Tokyo
31st october - 4th november
We present the Jour de pluie collection
A new range of products

Tide Think
Exhibition at Design Tide Tokyo
31st october - 4th november
We present the Waternetworks-Drops collection
Shown in Milano last april

Play your color
Exhibition at Intart spaceTokyo
31st october - 4th november
We present Bookmark lamp for MCLiving

OCTOBER 2007

Swiss design grants
Opening of the Swiss design grants exhibition in Mudac, Lausanne
Fulguro designed the exhibition layout
16th october - 17 february

Designers' week
Exhibition Belle-Vue in Vienna
Curated by Pierre Keller, ecal
6th october - 11th november
We show reLEAF

Kunst Bulletin
La boîte à outils des Fulguros
Portrait of Fulguro by Donatell Bernardi

SEPTEMBER 2007

Design Hotels Forum
Barcelona
Fulguro is invited by Die Gestalten Verlag
for three days to hold a lecture
We meet Jurgen Bey among others

Design&Designers nr 58
Monographic book of Fulguro out now!!!
Pyramid editions, Paris

AUGUST 2007

Tactile
We have a few projects published in the book
by Die Gestalten Verlag

Furnish
We have a few projects published in the book
by Die Gestalten Verlag

JUNE 2007

Art school Karlsruhe
Fulguro goes there for a lecture
Thank you Tania!

Dans ces eaux-là
Exhibition at Château d'Avignon
23rd june - 31st october
We show reLEAF and rEHOUSE/BATH

APRIL 2007

Salone Satellite
Exhibition at Salone Satellite Milano
We present the Waternetworks-Drops collection
A new range of products